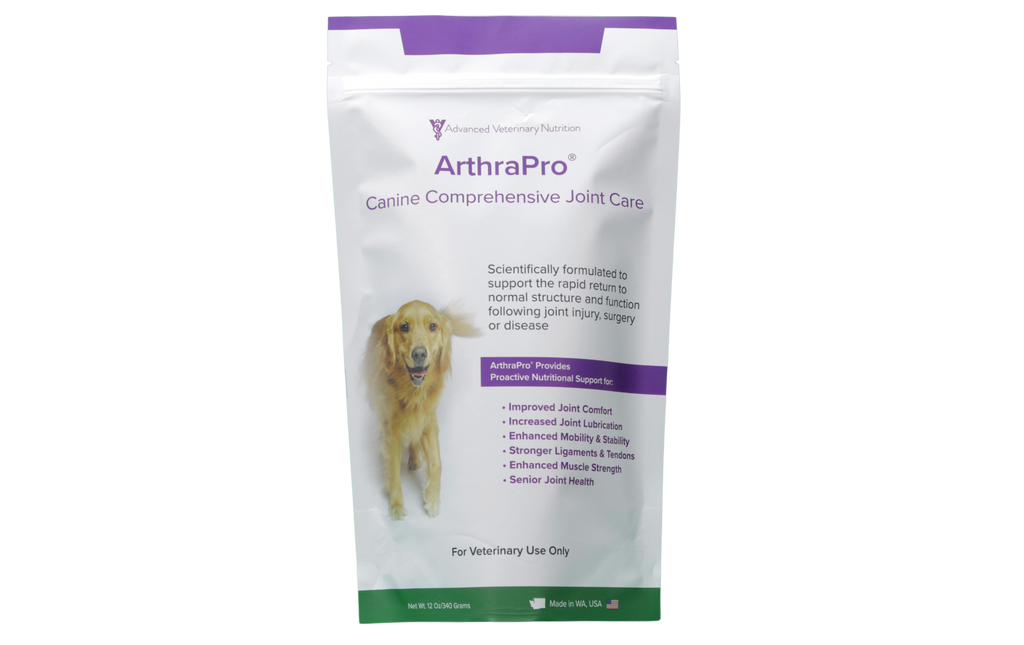 Gaylan's - AVN Arthra-Pro
PLEASE NOTE:  This special pricing is for current owners of a Gaylan Golden Retriever.   If you do not own a Gaylan dog and order through this page, your order will be cancelled.

 
We use Arthra-Pro for our dogs' joint and reproductive health. Since our dogs are active, athletic performance dogs, we put them on joint supplements early in their lives and keep them on those supplements for a lifetime, since ingredients such as those in Arthra-Pro® Veterinary Joint Formula, have been shown to reduce arthritic pain and inflammation, stop cartilage degeneration and even support regeneration. In addition, some of ingredients are recommended by theriogenologists based on anecdotal evidence that improve semen quality so our stud dogs receive these supplements for breeding health. Arthra-Pro® is safe, natural and provides support for healthy cartilage, joint lubrication, increased mobility and flexibility, joint stability and increased muscle strength. It contains Green Lipped Muscle Extracts, Type II Collagen, and β-hydroxy-β-methylbutyrate which together gives the best support for your dog's joints.
Comes in a 12-oz eco-friendly pouch (340 grams)
75 scoops per pouch:
- 3-12 pounds 1/4 scoop

- 12-25 pounds 1/2 scoop
- 26-44 pounds 1 scoop
- 45-69 pounds 1 1/2 scoops
- 70-99 pounds 1 3/4 scoops
- Over 100 pounds 2 1/3 scoops
---
---
Related Products