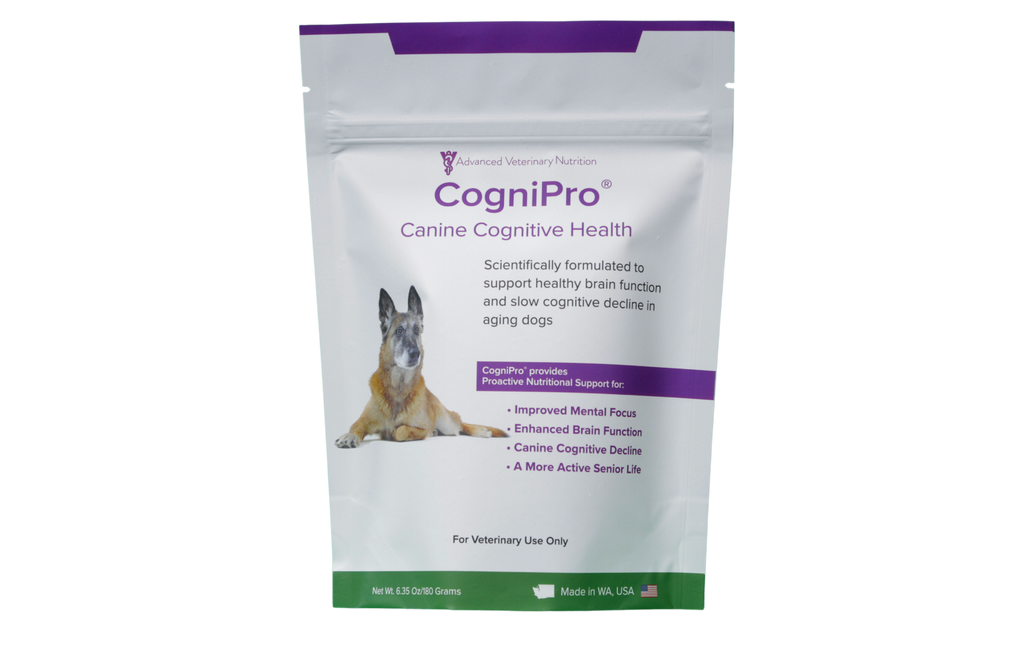 Gaylan's - AVN Cogni-Pro
PLEASE NOTE:  This special pricing is for current owners of a Gaylan Golden Retriever.   If you do not own a Gaylan dog and order through this page, your order will be cancelled.

 
Having had great success with other AVN products, we tried CogniPro on a couple of our older dogs to see if we saw improvement in their cognitive function.   We were pleasantly surprised to see that within a month they all had less "senior moments."  Since then many of our customers are finding the same results with their senior dogs!
Comes in a 12-oz eco-friendly pouch
72 scoops per pouch:
- 0-12 pounds 1/3 scoop
- 13-25 pounds 2/3 scoop
- 26-44 pounds 1 scoop
- 45-69 pounds 1 1/2 scoop
- 70-99 pounds 2 scoops
- Over 100 pounds 2 1/2 scoops
---
---
Related Products